At your first visit to Axis Chiropractic, Dr. Jose I Muniz, D.C. will explain how chiropractic care works and give you a full evaluation to see if our chiropractic solutions are a good fit to address your needs. If there is a good fit, we can customize a plan of chiropractic care for your condition and health goals.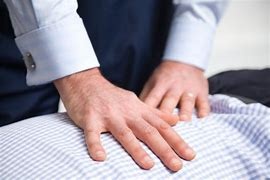 Corrective Chiropractic Care is conducted through a very specific and customized program of spinal adjustments, stretches and exercises that are unique for each patient. The frequency of the Corrective Chiropractic Care is determined by the severity of subluxation and the position of a patient's spine.
Massage Therapy

Chiropractic care and massage therapy are both excellent treatments for relieving pain, restoring mobility, and increasing overall health. Massage therapy deals with the soft tissues, where chiropractic focuses on the nervous system, the musculoskeletal structure, and hard tissues. Knowing how these treatments work together can greatly improve your musculoskeletal function, thus improving your overall health. Massage therapy focuses on manipulating the soft tissues like muscles, tendons, and ligaments by improving circulation and blood flow that warms these soft tissues, causing them to loosen and relax. Our experienced therapists apply light, moderate, or deep rhythmic hand and arm movements that help alleviate muscle pain and ache, while increasing flexibility. As already mentioned, massage therapy encourages relaxation, decreases stress, and reduces anxiety. These benefits are helpful prior to receiving chiropractic care so that the body is less tense, and the patient is relaxed and calm, which aids the chiropractic treatment. The following are the different modalities our experienced therapist use:
Deep Tissue
Myofascial
Swedish strokes
Range of motion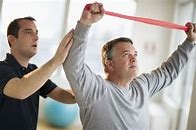 Therapeutic Exercise

While chiropractic adjustment is for the spine, therapeutic modalities are important co-treatment modalities for your soft tissues. Rehabilitation helps with soft tissue injury and supports chiropractic therapy by getting your soft tissues ready to support your spine Dr Muniz offers a number of therapeutic modalities and customizes care for each patient.
Some of the therapies we provide are:
· Electric stimulation
· Ice and heat
· Ultrasound
· Rehabilitative exercises for stretching and strengthening
If your chiropractic treatment plan includes rehabilitation therapy, each visit will include therapeutic modalities before your adjustment. We'll also teach you exercises you can continue at home, to maximize your healing and wellness.